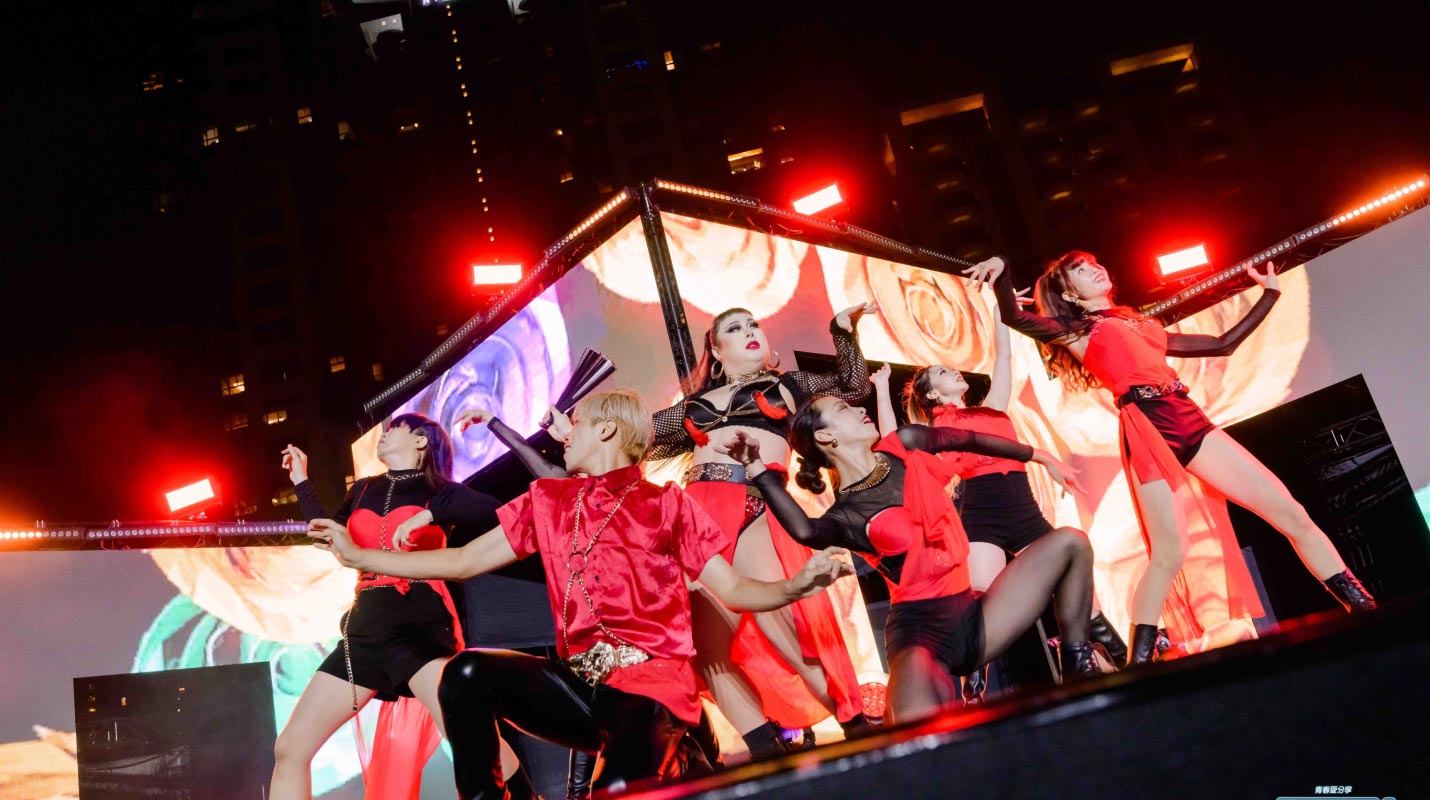 Lit n Posh , House of Louboutin , House of Versace , House of Mesula
在「迪斯可伸展臺」的舞蹈表演互動中,大眾將更加了解時尚姿態(POSE)的舞蹈文化。Waacking 和 Voguing 兩種舞風皆源自LGBTQ+社群,雖都含有時尚姿態(POSE)的元素,但在完全不同的演出方式下,能呈現出截然不同的風貌。在這場活動中,我們將告訴大家如何輕鬆掌握這兩種風格,並邀請大家一起進入愉快的派對時間。
During the dance performance interaction at the "Runway Disco," the audience will gain a deeper understanding of the dance culture of stylish poses (POSE). Both Waacking and Voguing dance styles originated from the LGBTQ+ community, and while they both incorporate elements of stylish poses (POSE), they present drastically different aesthetics through entirely distinct performance approaches. In this event, we will guide everyone on how to effortlessly embrace these two styles and invite you all to join us in a joyful party time.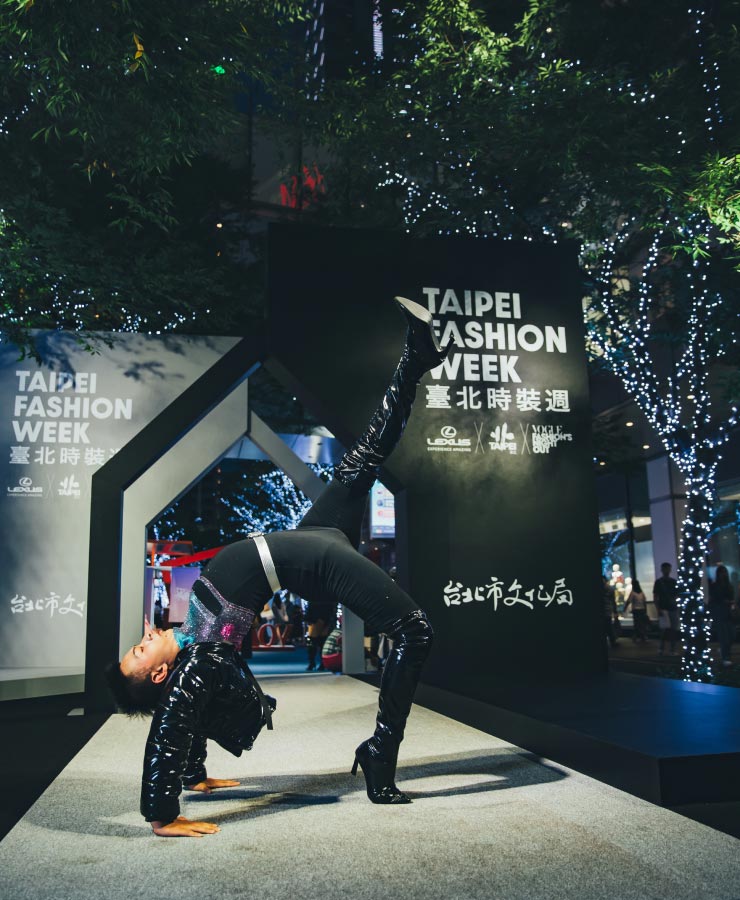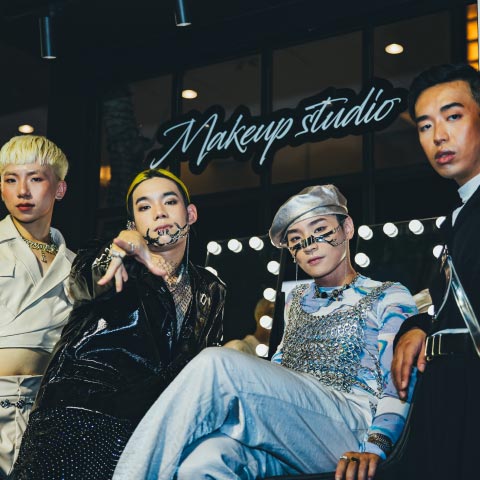 Lit n Posh , House of Louboutin , House of Versace , House of Mesula 臺灣 / Taiwan
由來自臺灣的 Waacker, Voguer及變裝皇后3個家族與鮑大可共同編創。|LitNPosh 北部首席Waacking 舞團,創立至今五年,以強大的表演力與多變的畫面隊形,拿下各大排舞賽事獎項。成員推廣Waacking 文化不遺餘力,主辦各項活動、受邀授課、擔任評審,都看得到LitNPosh 的身影。今晚也讓LitNPosh 帶你進入Disco 的世界吧!|The Legendary Luxurious House of Louboutin 是2010年於紐約創立的國際家族,臺灣分部於2022年出道並活躍於臺灣Ballroom各活動與項目中。家族以重視性別與人種多元創始,臺灣成員也以活躍於多元項目和性別流動性為傲。|9.5K Haus of Versace (Kiki)創立於2018年,美國費城。為Ballroom 文化中Kiki scene 的國際家族之一,家族形象建立以經典品牌美艷非凡的梅杜莎(MEDUSA)女神為象徵,無與倫比的吸引力,蠱惑所有被VERSACE魅力懾服的人,使其不顧後果地張望,在驚艷過後被耀眼的美所石化的寓意。Versace 家的標誌,代表著我們獨特卻又團結的心,雖我們來自五湖四海,但當我們在一起時,齊心合力,開創屬於我們一家人的偉大!
Co-created by three Taiwanese families of Waackers, Voguers, and Drag Queens, along with Michael Pao, LitNPosh stands as the preeminent Waacking dance troupe in Northern Taiwan, boasting five years of establishment. Demonstrating formidable performance skills and perpetually evolving visual formations, they have achieved multiple accolades in prominent dance competitions. The members are unwavering in their commitment to propagate the Waacking culture, meticulously organizing diverse events, delivering invited lectures, and undertaking roles as esteemed judges. The indelible presence of LitNPosh permeates each of these endeavors. Tonight, allow LitNPosh to immerse you in the realm of Disco!

The Legendary Luxurious House of Louboutin, originating as an international family in New York in 2010, unveiled its Taiwanese chapter in 2022 and has since actively engaged in various Ballroom events and initiatives across Taiwan. The family places profound emphasis on gender and racial diversity, and the Taiwan contingent takes pride in their robust involvement in an array of projects, alongside their embrace of gender fluidity.

9.5K Haus of Versace (Kiki), established in 2018 in Philadelphia, USA, stands as one of the international families within the Kiki scene of Ballroom culture. Rooted in the emblem of the legendary and enchanting Medusa goddess from the iconic VERSACE brand, the family's image exudes an unparalleled allure that captivates those entranced by the charisma of VERSACE. This emblem symbolizes the enticement to disregard consequences, only to be subsequently awestruck by the dazzling beauty that ensnares after the initial allure. The emblem of the Versace house embodies our distinctive yet united spirit. Despite our origins spanning diverse corners of the globe, our unity fosters the collective pursuit of greatness within our family!