這是獻給你的凌晨三點半 A time dedicated to you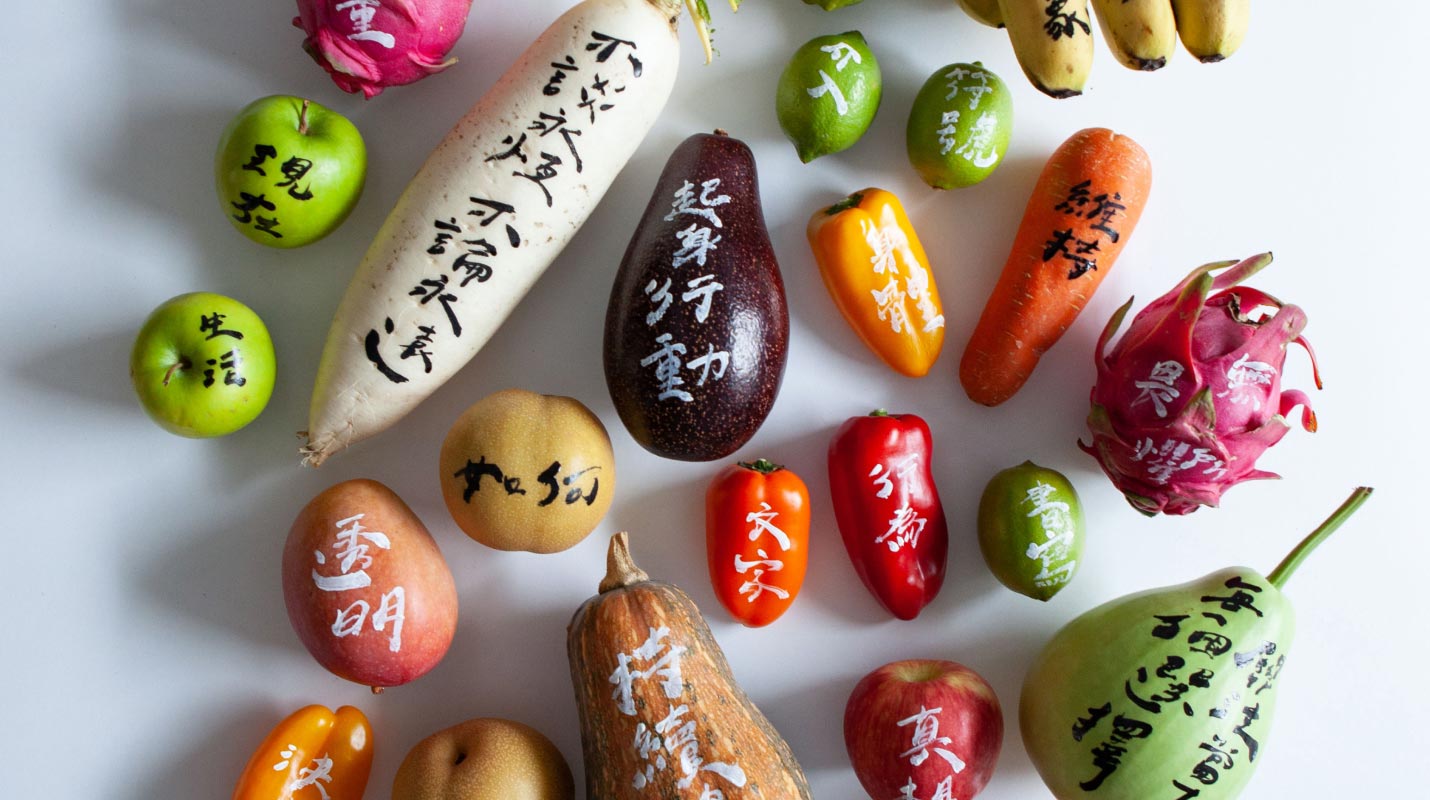 今晚我是手 / 吳季禎 iamhandtonight / CHI CHEN WU
作品對應翠湖邊銅像後方樹立的石雕屏風
文字作為介入屏風之間的語言
此次作為書寫介面的非籠飼雞蛋/蔬果/食物等媒材
在這段時間裡試圖傳遞對抗權力符號
必須先開始行動才有持續的可能性
The work is in contrast with the stone screens erected behind the bronze statue by Lake Tswei.
The written words act as the language intervening between the existing screens, with mediums like cage-free eggs, vegetables, fruit and food being the writing interface.
An attempt to confront with symbols of power and authority during the exhibition period, it is only possible to sustain when one start taking action.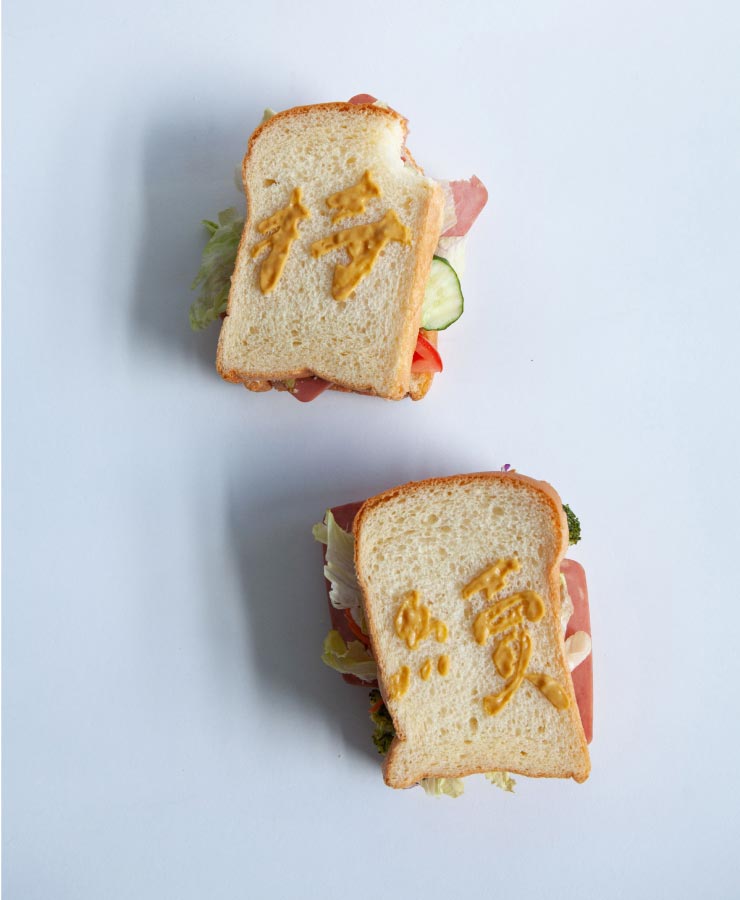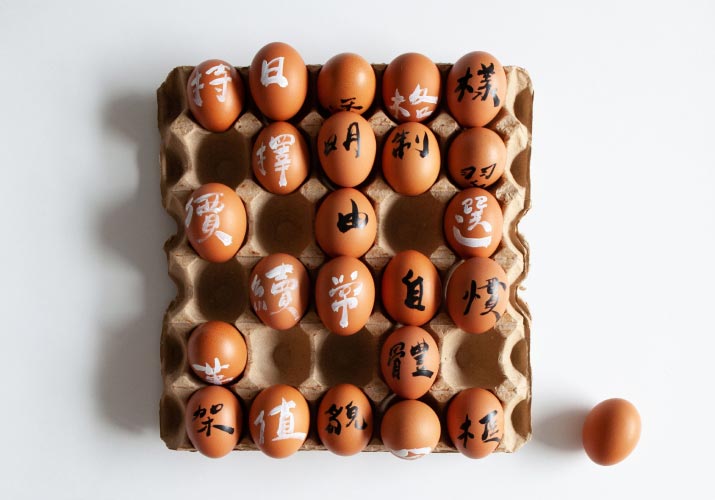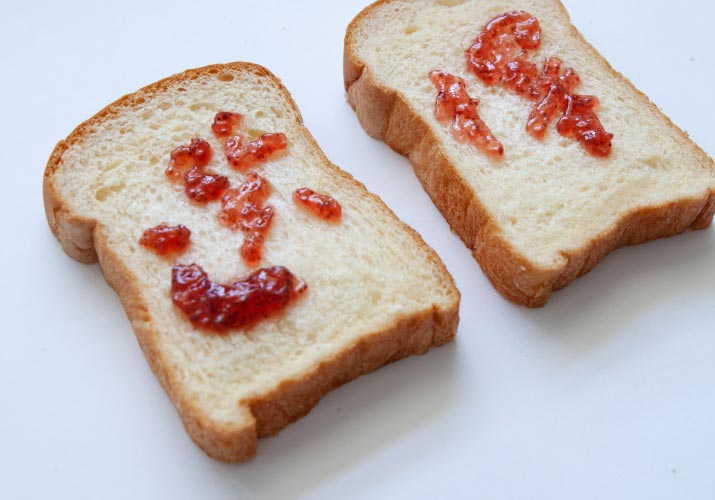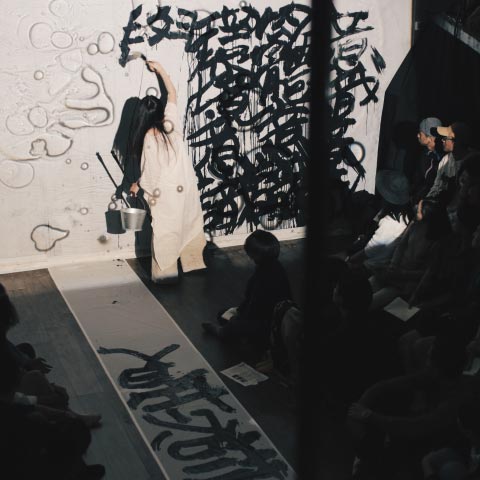 今晚我是手 / 吳季禎 iamhandtonight / CHI CHEN WU臺灣 / Taiwan
作品以文字創作為主
文字結合不同的書寫介面
呈現於身體/蔬果/鐵皮浪板/刺繡/攝影等媒材
筆墨作為主體意識的延伸
文字意涵因多重轉譯後逐漸脫離掌控的狀態
解構文字所承載作為閱讀與溝通的符號
試圖製造作品與觀者之間的虛構界線
The works are based on writing itself.
Words, through diverse writing interfaces, are represented on various mediums like human body, vegetables, fruit, corrugated steel sheets, embroidery, and photography.
These writings stand as the extension of subjective consciousness.
Amid the attempts from articulation to comprehension, the words are bound to go through multiple reinterpretations, with their meanings gradually breaking away from the creator's grasp during the whole process.
Words as symbols for reading and communications are thus deconstructed, and a fictional boundary is purposely built between the works and the viewer.