一個拼貼 ____ 的身體行動 A physical action of ____ collaging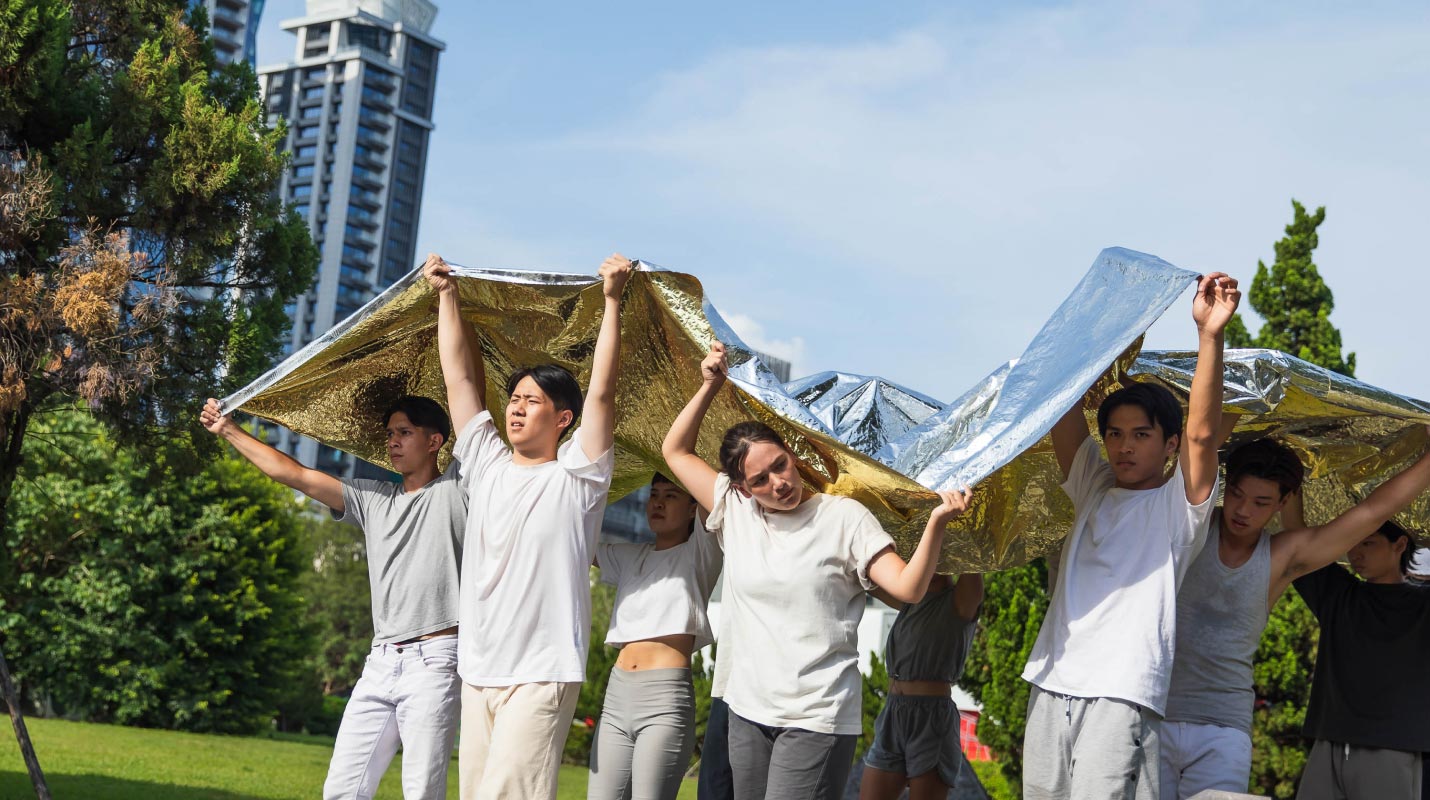 A physical action of ____ collaging
黃美寧X各方奇才 Huang Mei-Ning X A wonder ensemble
生活在都市的我們,多數時間都是不由自主地在已經被建造出的 __ 結構中,秩序地移動著。 你是否也曾在某個時刻,身體突然冒出了想試探規則、挑戰秩序的衝動?爬樓梯、溜欄杆、跳躍斑馬線的白鍵之間。 在一個拼貼 __ 的身體行動中,讓我們嘗試以身體的能動性作為工具,測量 __ 中有形與無形的連結。透過觀察彼此的身體如何與 __ 呼應,紀錄行動當下持續在 __ 裡交疊的慣常,再思考都市建構刻畫於身體的平均標準值域。
Living in the city, we spend most of our time involuntarily moving through the structure of ____ that has been built, in an orderly manner. Have you ever had a moment when your body suddenly felt the urge to test the rules and challenge the order? Climbing the stairs, slipping the railing, jumping between the white keys of the crosswalk. In A physical action of ____ collaging, let's try to think of the agency of our body as a tool to measure the tangible and intangible connections in ____. By observing how each other's bodies and ____ correspond to each other, we record the inertia of actions that continue to overlap in ____ at the moment, reflecting on the average normative value of urban constructs inscribed in our body.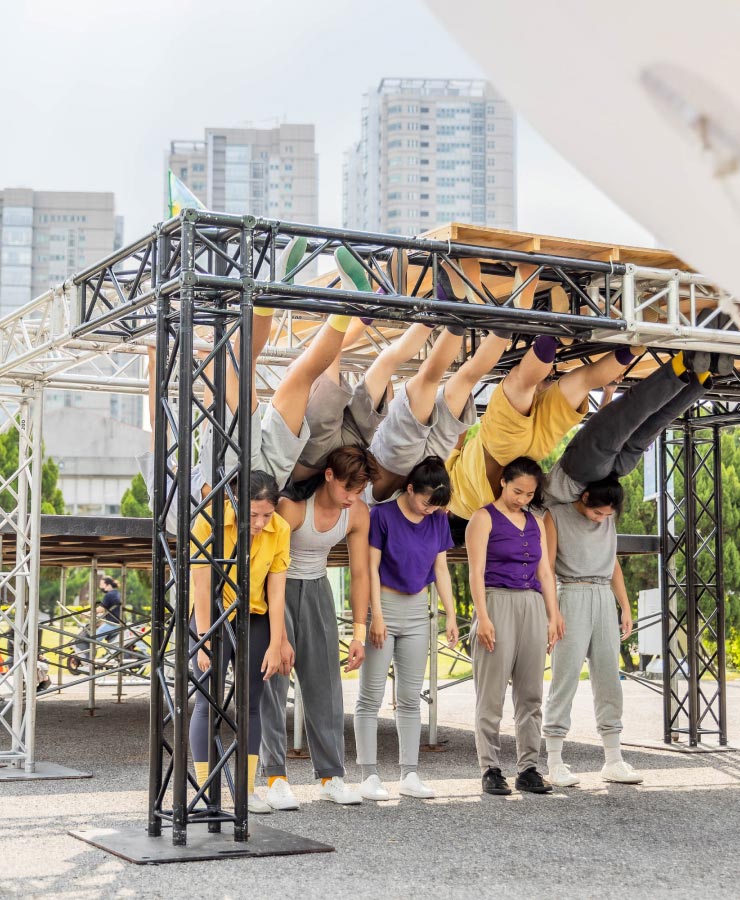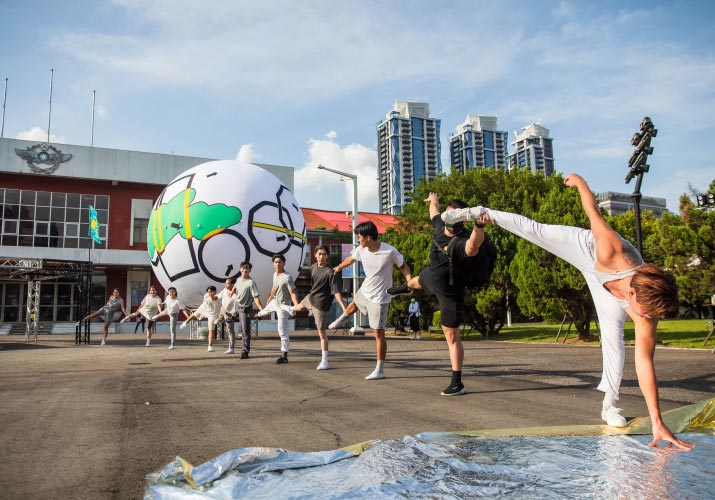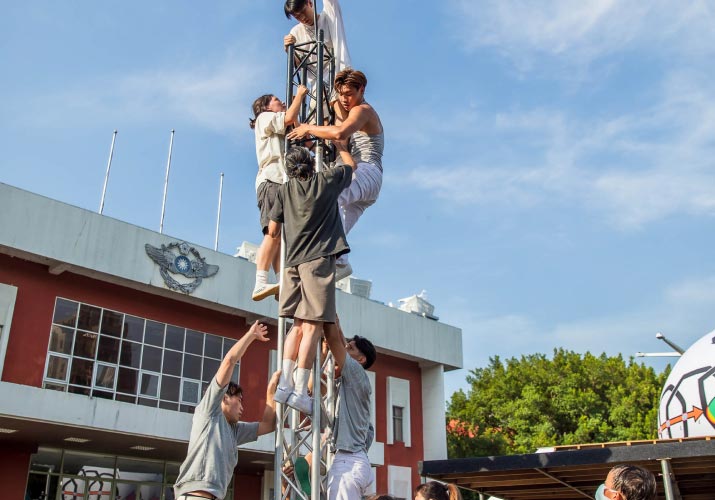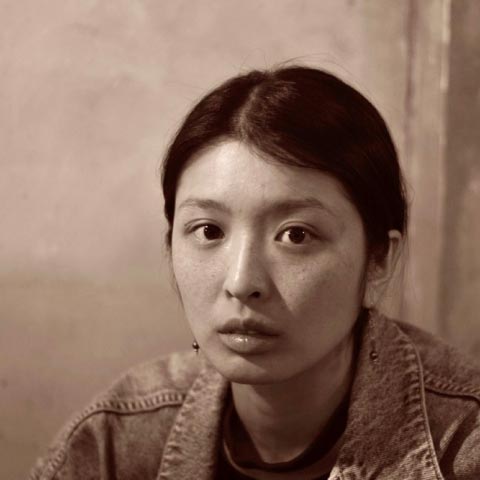 黃美寧X各方奇才 Huang Mei-Ning X A wonder ensemble臺灣 / Taiwan
黃美寧| 表演藝術工作者,畢業於P.A.R.T.S.。喜歡走跳於不同領域間與各類藝術創作者合作。 各方奇才| 來自臺灣各地,一群身體歷史中乘載 馬戲/舞蹈 訓練背景的人。
Huang Mei-Ning|A Taiwanese performing artist, a graduate of P.A.R.T.S., who finds delight in exploring diverse artistic practices through collaborations with professionals from various fields.

Talents|Comprising individuals hailing from different corners of Taiwan, each with a foundation in circus and dance training etched into their artistic journey.